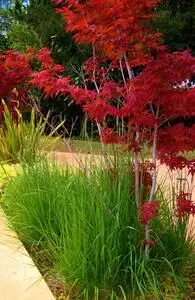 Individual Therapy Rates


For 2021/22, the cost of a 55 minute individual psychotherapy session is $150. Extended sessions are prorated based on your hourly fee. Consultation with other professionals, letters and reports are prorated based on your hourly fee.
Parenting Agreement Rates
For 2021/22, the cost of working on a parenting agreement is $180 per 55 minute session. Your attorney will be responsible for creating and filing the final legal agreement. Our goal is to discuss options with a focus on the developmental needs of your children and supporting a healthy relationship with both parents.
Court Involved Therapy Rates


For 2021/22, the rate for court involved therapy is $180 for a 55 minute session. Extended sessions are prorated based on your hourly fee. A meeting with both attorneys by phone or Zoom is required prior to accepting new cases. When requests for co-parent counseling are preceded by a court order, a custody evaluation or involve complex clinical and legal issues, there is an interview process prior to being accepted in treatment. This process includes a copy of the court order, the goals and length of treatment, copies of evaluations and reports, and signed exchange of information forms to maintain contact with attorneys, parent coordinators and other therapists.
Basic Co-Parent Counseling Rates

For 2021/22, the cost of a 55 minute co-parent therapy session is $160. Extended sessions are prorated based on your hourly fee. Basic co-parent counseling does not require any involvement with attorneys, courts, evaluators or private judges. It does not require attention to any form of legal agreement. It does not include allegations of alienation, estrangement, enmeshment, abuse or domestic violence.
COVID-19
Ongoing changes to COVID 19 regulations have opened my practice to some in person meetings as well as ongoing use of Zoom and Phone. You will be required to wear a mask when you enter my building and waiting room. I do not see unvaccinated clients in person unless they are under the age of 12. See CA state website for more information about vaccinations for COVID 19:
Vaccines - Coronavirus COVID-19 Response (ca.gov)
Insurance


I do not accept insurance. I am not a HIPAA provider. I do not bill insurance.
Reduced Fee


Reduced fee services are available on a limited basis and do not include court ordered or court involved treatment. Please inquire about sliding scale during the initial phone consultation.



Additional Services


Additional services such as report writing, phone consultation, research and case review are typically charged at your hourly fee on a prorated basis.



Consultation
I provide consultation to mental health providers, educators, attorneys, and other professionals working with children and families.
Court Appearances
I do not provide testimony as an expert witness.
Payment
Cash, check or electronic payment via Zelle is accepted at the time of each visit. I do not accept credit cards or PayPal. Some cases may require a retainer such as Court Involved Therapy.

Cancellation Policy
If you do not show up for your scheduled therapy appointment, and you have not notified me at least 24 hours in advance, you will be required to pay the full cost of the session.