"Psychotherapy refers to a variety of techniques and methods used to help children and adolescents who are experiencing difficulties with their emotions or behavior. Although there are different types of psychotherapy, each relies on communications as the basic tool for bringing about change in a person's feelings and behaviors. Psychotherapy may involve an individual child, a group of children, a family, or multiple families. In children and adolescents, playing, drawing, building, and pretending, as well as talking, are important ways of sharing feelings and resolving problems." American Academy of Child and Adolescent Psychiatry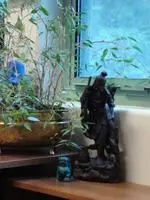 Children are often brought to therapy following a significant life event or as a result of difficulties at home or at school. Unlike adolescent or adult treatment where a patient asks for help, in child therapy typically the family is asking for help. The way in which children see a problem is constantly evolving depending on a variety of factors including life experience and developmental age.
Children often feel that their difficulties are due to outside forces beyond their control. They may be defensive and reluctant to talk about what is going on in their lives because talking may increase feelings of helplessness. Empowering children to find ways to feel better by communicating directly, understanding their struggles and feeling heard and loved, are essential elements of child therapy.
The most important tool parents have when a child is in distress is their ability to listen with love.

Children need to feel they can express their point of view in a safe and protected space. Just getting a child to put words to their worries is part of the process of healing. Once a child feels heard and experiences their family members as allies it is much easier to address the problems head on.

The older the child the more capable they are of reason and self empowerment. Sometimes just feeling heard and understood is enough to bring about change.